How to choose sandals for children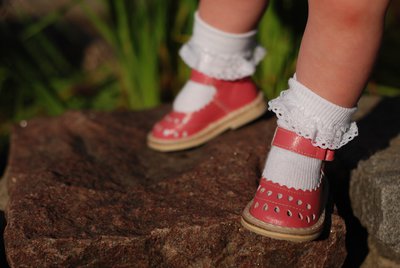 When choosing shoes for children, our simple tips will help you.
The shoe lining should be made of natural materials to allow feet to breathe.
The shoe should have enough space for toes. Between the big toe and the inner surface of the shoe should be a distance of 15 mm, which will allow the foot to lengthen with a step and save space for the growth of the foot.
The sole should not be too rigid. When the sole is stiff, the child may stumble when walking and fall.
It is necessary that the shoes have an arch support that fixes the correct setting of the foot.
The back should be firm enough and fix the ankle joint well, which will enable the muscles of the children's legs to work well.
Even the very first baby's sandals, in which he will just start walking, should be with a small heel to prevent the baby from backfilling
Periodically check the condition of your baby's shoes. If the sole is not erased unevenly and the sandals are deformed from incorrect setting of the legs when walking, you should consult a doctor.